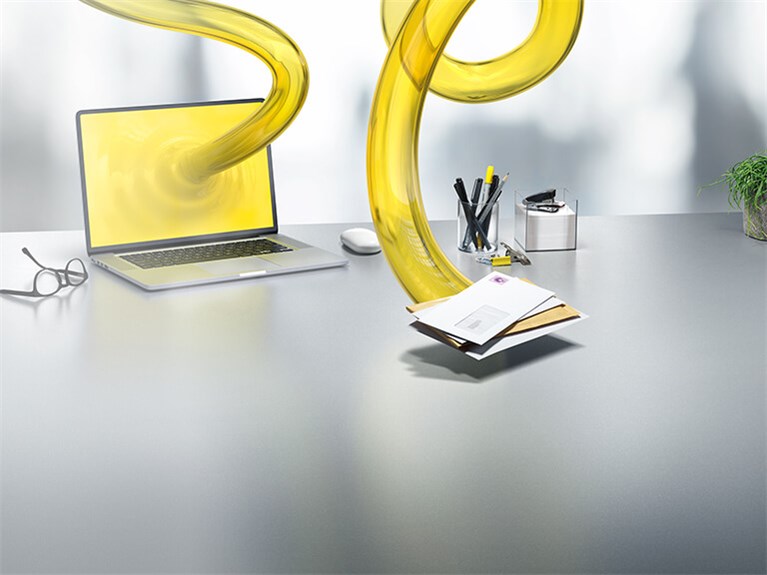 The way we work has changed dramatically in the last few years. More flexible work models that allow employees to work from home partially or fully are now the "new normal".
The digitalization of office processes and paperless work are two main elements of this new normal. More often than not, businesses face new challenges when trying to implement them. And yet, in addition to making work easier for their employees, they will eventually significantly reduce their overhead.
Things could be so easy. And they are!
Let Post Business Solutions help you with these challenges! Our product portfolio has been created to make your everyday life, which is certainly new mix of offline and online work, as easy as possible. We can make your "new normal" a reality!
Post Business Solutions has the tools for the "new normal"
At Österreichische Post, we do so much more than send letters. We have specialised on digitalisation and workplace automation so that you will be in great shape for any challenges ahead.