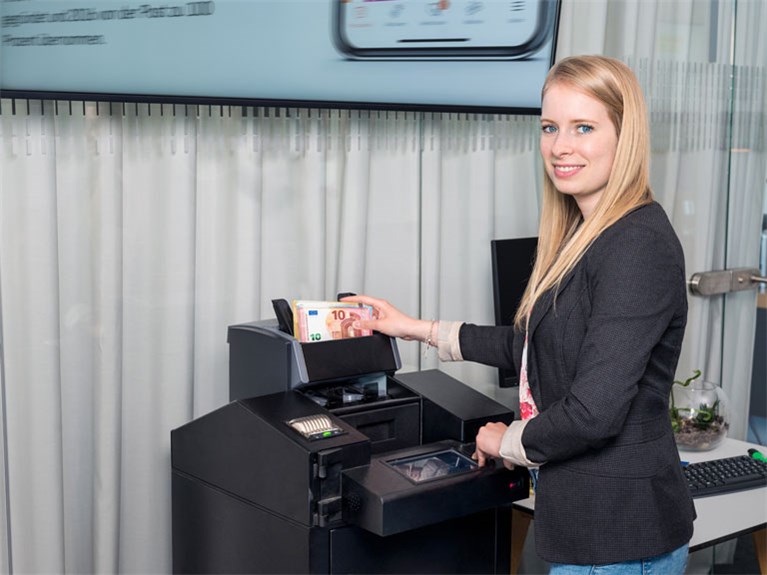 Introducing CASH24: the
smart and safe
solution for your cash.
CASH24 offers the expert cash service of Post Wertlogistik.
To the contact form
Taking your cash management to the next level.
Thanks to easy payment processes, insured daily receipts and convenient cash logistics, you will always be in control of your cash management.
This will save you time and money. In addition, we will also bear the risk for your cash payments and will transfer them to your bank account on a daily basis.
Installation, insurance, emptying including transport, daily transfers
If you have any questions, our customer service is available from Monday through Thursday from 8:00 a.m. to 6:00 p.m. and on Fridays from 8:00 a.m. to 4:00 p.m. at
wertlogistik.service@post.at
You should have an Internet connection.
Your safe will be screwed to the ground as specified or safely installed using adhesive technology.
We offer a full-service package, meaning that we will take care of emptying your CASH24 cash deposit safe as needed.
We will transfer the deposited bills to your bank account every day. Our full-service package is independent of any bank and we accept both national and international bank accounts.