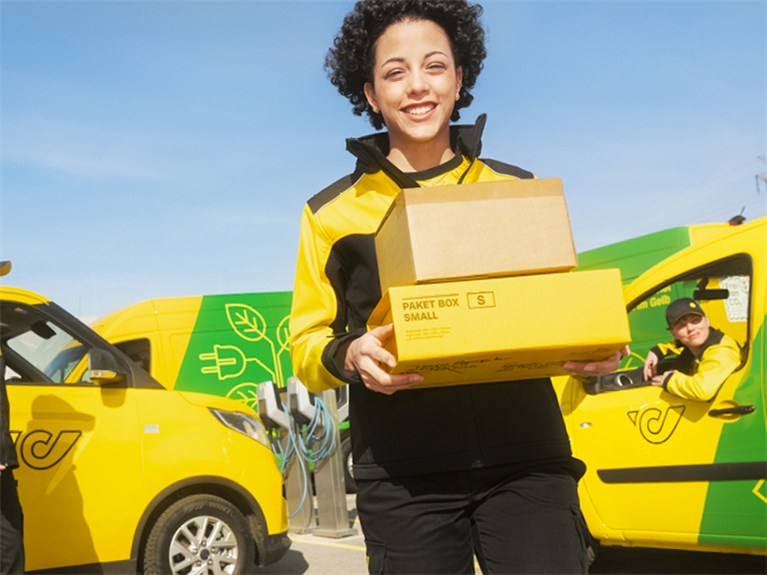 Everyday life and solutions
#teamingup
Our mission is to bring people and their items together, as easily and quickly as possible. Do you wonder how we make it happen? We use innovative and eco-friendly solutions tailored to our clients' needs.
We have a delivery and posting option for every need. Have your items dropped off, forwarded or collected from the comfort of your home. Trust us to make it happen!
Two additional services to make your life much easier
Create your own parcel stamps at home, use them to frank your parcels, and post them 24/7 at an Austrian Post self-service area.

Alternatively, you can have any item franked with a parcel stamp or return label collected from the comfort of your home. Just order our collection service online to have your items picked up on the following day. It doesn't get any more convenient than this.
Austrian Post services that save time and trips