All about Christmas
10.11.2021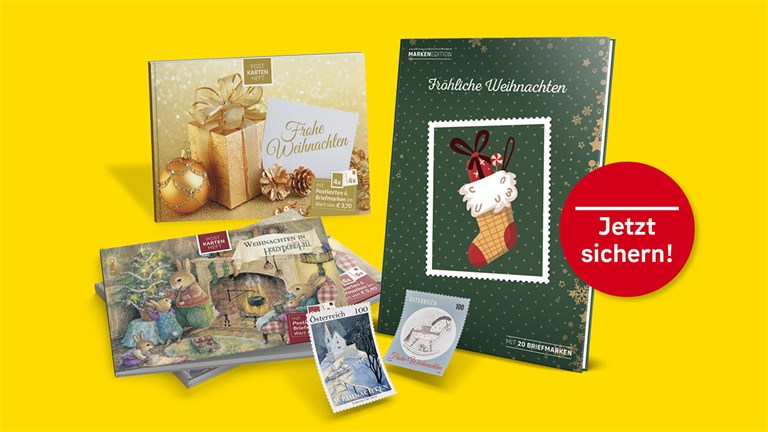 All you need for your Christmas mail
Get our new Christmas-themed stamp editions, commemorative stamps, postcard booklets, and stamp booklets now!
Our postcard booklets "Christmas on Holly Pond Hill" and "Merry Christmas" include lovely Christmas cards and stamps for sending Christmas mail or as an addition to your collection. The "Merry Christmas" stamp edition will also get you in a jolly mood.
The matching Christmas stamps by Österreichische Post come in four different variations: one depicting a nostalgic rocking horse and an idyllic aquarelle by the former bishop Stecher (1921-2013) set the tone for Christmas, as does a picture of Saint Stephen's Cathedral that shows Saint Joseph holding Baby Jesus and an expressive painting from the Vienna Kunsthistorisches Museum.
Order from our online shop now:
Postcard booklet "Christmas on Holly Pond Hill"
Postcard booklet "Merry Christmas"