History and photography
07.05.2021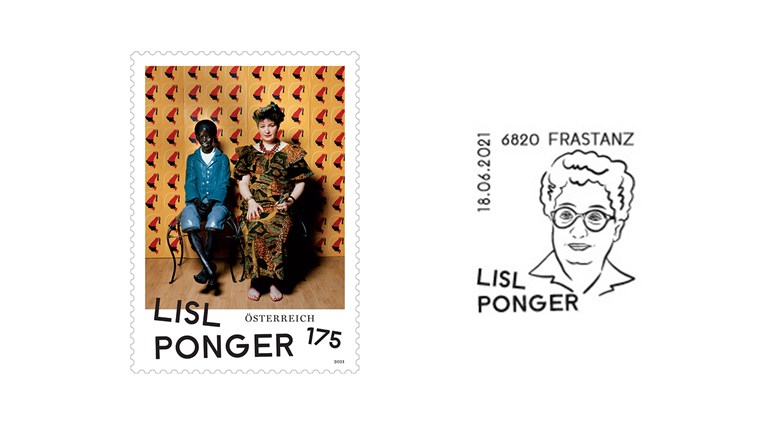 This special stamp from the "Photographic art in Austria" series shows the photograph "Gone Native" taken in 2000 by the renowned Viennese film and photo artist Lisl Ponger.
Lisl Ponger's work concerns stereotypes, racism and the construction of the gaze. It is located at the interface between art, art history and ethnology in the mediums of photography, film, installation and text. Her works are shown in international and national exhibitions. She lives and works in Vienna.

In colonial thinking the idea of "going native" shook the foundations of the colonialistic consensus. It entailed a betrayal of shared values and the ultimate social anarchy. This colonial history reverberates in Lisl Ponger's work. Both the title and the photograph make us think about the ambivalent relationship between the woman and the adolescent African male. Although he is a figurative object while she is a "real" person, the fact that both are sitting on identical seats arranged exactly parallel to the background means that we can see an equality in the representation. This notwithstanding, the question remains, which of the two has "gone native". A common feature of Lisl Ponger's works is that she appears in her photographs not only as herself, but that she also always represents aspects of and hierarchical ways of thinking from her own culture.
series: Fotokunst Österreich
value: 1.75 Euro
first day of issue: 18.06.2021
stamp size: 31.90 x 45.00 mm
graphic design: Theresa Radlingmaier
printing: Joh. Enschedé Stamps B. V.
offset printing
quantity: 130,000 stamps on sheets of 50 stamps