Chanterelles
01.09.2020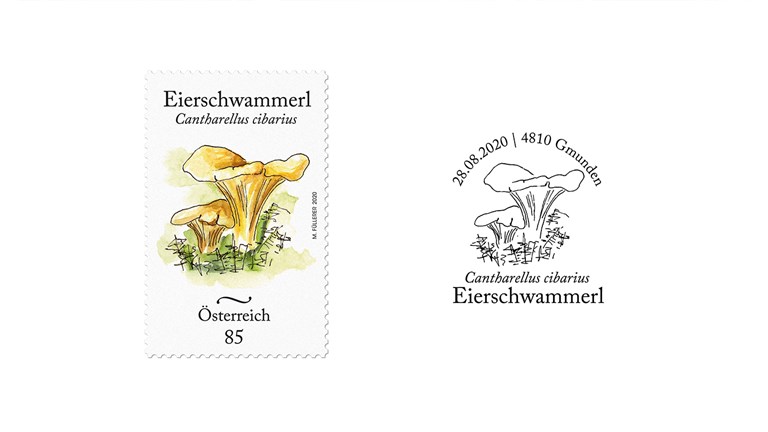 Enjoy this tasty-looking first issue in our "Austrian mushrooms" commemorative stamp series. This attractive small sheet features a bright yellow chanterelle.
In German, chanterelles (cantharellus cibarius) owe their name to their typical egg yolk colour. They also have a slightly peppery taste. Our "Austrian mushrooms" series provides a glance into the large variety of domestic mushrooms. Roughly 200 species are edible.
Series: Austrian mushrooms
Face value: EUR 0.85
Day of issue: 28.08.2020
Stamp size: 31.80 x 50.00 mm
Artwork: Marion Füllerer
Printing: Joh. Enschedé Stamps B. V.
Printing technique: Offsetdruck
Amount printed: 350,000 stamps on small sheets of 10 units each
Go to Philately Shop
Go to issue programme