Don't miss this opportunity!
25.11.2021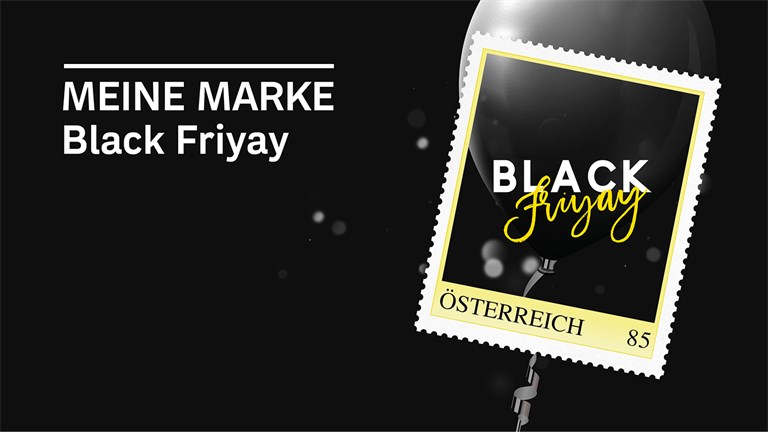 For our Black Friyay Sale, Österreichische Post has a very special offer: from 25 November to 2 December 2021, you will get 20 customised stamps at just EUR 23 instead of EUR 48.
Family pictures, pets, your wedding picture, or a fun snapshot - all this can go on your personalised stamp. Since Österreichische Post thinks beyond black and white, we also have many colourful borders for you to choose from to make your unique stamp even more special.
Your birthday wishes, invitations as well as letters and postcards to your friends and loved ones can now even get a bigger smile on the face of those who receive them. Follow these ease steps to get your favourite moments on a stamp:
On your PC or laptop, open post.at/meinemarke and select "MEINE MARKE 48"
Upload picture
Choose face value and design your stamp
Apply the voucher code* and submit order
Use the code ONLINESHOP to save* 50% on your MEINE MARKE 48 order from 25 November to 2 December 2021.

*) The discount in the amount of EUR 25 is valid for our MEINE MARKE 48 product and can be used once per person and order. Valid from 25 November 2021 to 2 December 2021. The discount will be directly deducted from the price. No cash payments. This offer cannot be combined with other vouchers and offers. For detailed information, please visit post.at/meinemarke. For information about our data protection policy, please visit post.at/agb.