New stamps and postcards for your collection or for postage.
04.01.2023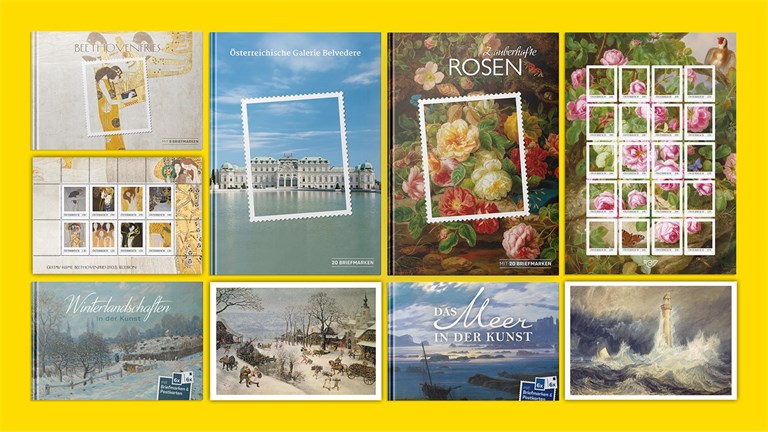 We are introducing our new philately products dedicated to art, which allow you to experience old masters and modern masterworks of art on stamps and postcards.
Let yourself be touched by unique representations of the ocean, whether it's in quiet beauty or in a dramatic storm. It's all in our postcard booklet "The ocean in art".
Or get inspired by our "Winter landscapes in art", which is another postcard booklet that includes six stamps and postcards – a combination that you will find nowhere else.
If you enjoy floral still lifes, we recommend taking a look at our postcard booklet "Roses in art", featuring magnificent depictions of the "queen of flowers".

You will find more lovely stamps in our Stamp Edition 8, which includes stamps featuring Gustav Klimt's "Beethoven Frieze" at the "Secession" building in Vienna.

Postcard booklet "The ocean in art":

Postcard booklet "Winter landscapes in art":

Postcard booklet "Roses in art":

Stamp Edition 8 "Beethoven Frieze":

Stamp Edition 20 "Austrian Gallery Belvedere":