Black Friyay: 50% off Meine Marke 48 Personalised Stamps
23.11.2020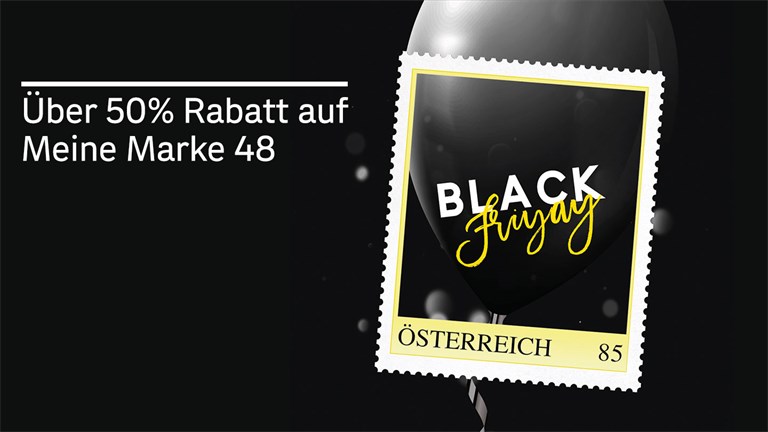 At our Black Friyay Sale, you will get 20 customised stamps at just EUR 24 instead of EUR 48.

Order your customised stamps now and get 50% off
Just follow these easy steps:
Upload picture
Design your personalised stamp
Enter coupon code
Send order – and you're done!
Use our coupon code Gutscheincode BLACK50 from 27 November to 29 November 2020 to get 50% off your order of Meine Marke 48 Personalised Stamps.
Design your stamp now
Coupon for our Meine Marke Personalised Stamps product for orders of 20 stamps placed between 27 November and 29 November 2020. Can be only be redeemed once per person. For additional information, please visit
post.at/meinemarke