Birgit Jürgenssen – I want out of here!, 1976
20.07.2022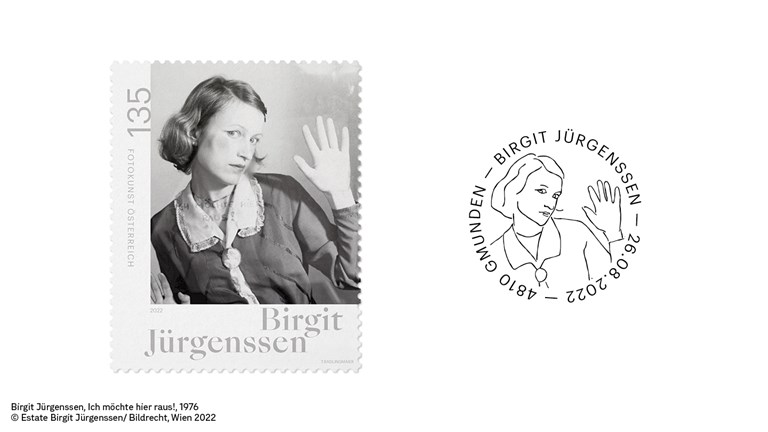 Birgit Jürgenssen (1949-2003) was one of the most important representatives of the Austrian feminist avant-garde.

After completing her degree in graphic arts at the University of Applied Arts, she worked with drawings, prints, collages, and painting while increasingly exploring artistic photography. In 1982, she started teaching at the Academy of Fine Arts in Vienna.

In her multi-faceted works, the artist dealt with female identity and traditional gender roles. She used her own body as a medium and projection surface to reveal stereotypical social and cultural gender roles through different processes, always adding a great deal of self-irony. The work "I want out of here!" addresses the act of breaking free from unwanted identities and roles by crossing borders and creating a self-determined space.
Value: 1.35 Euro
First day of issue: 26.08.2022
Stamp size: 32.50 x 40.00 mm
Graphic design: Theresa Radlingmaier
Printing: Joh. Enschedé Stamps B. V
offset printing
Quantity: 180,000 stamps on sheets of 50 stamps