Art and history
07.05.2021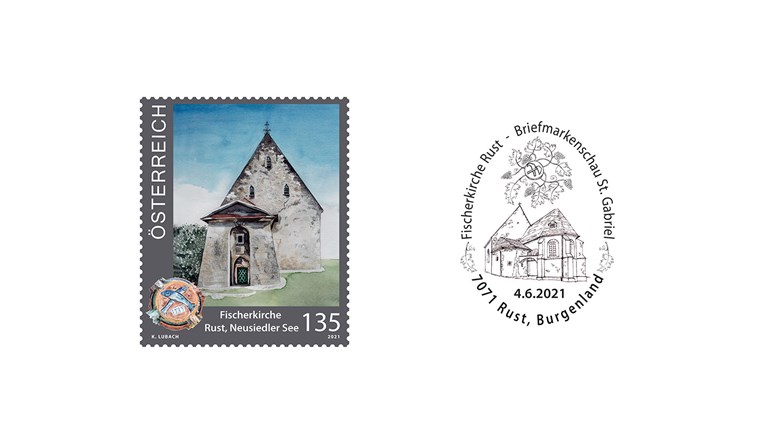 In the series "Churches in Austria", this time it is the Fischerkirche (Fishermen's church) in Rust that is being presented, one of the most important monuments to medieval sacred art in Burgenland.

The most impressive building in the protected old town of Rust is the Fischerkirche, a former fortified church surrounded by a defensive wall which, as a parish church, was dedicated to Saints Pancras and Giles and is today mainly used as a museum and as a venue for cultural events. It owes its name to a legend: in the 13th century, while fleeing from the Mongols, Queen Mary of Hungary is supposed to have been rescued from Lake Neusiedl by fishermen, to give thanks for which she founded the Lady Chapel in the church.

The original Romanesque church was built in the 12th century on the remains of a Roman watchtower. Over the course of the centuries the Gothic chancel dedicated to St. Pancras, the Lady Chapel and the Late Gothic transept with its steep gabled roof were added. The tower that once adorned the church collapsed in 1879 and was not rebuilt. Inside the church the frescoes and murals dating from the Romanesque to the Late Gothic period are particularly worth a look; colourful paintings of tendrils and vines date from the period during which the church was used by the Protestants. Of particular art-historical importance are the Late Gothic "Trinity Altar", the Early Baroque high altar, a stone Pietà from the 15th century and a Late Gothic wooden statue of the Madonna on a Baroque stone pillar.
series: Kirchen in Österreich
value: 1.35 Euro
first day of issue: 04.06.2021
stamp size: 37.70 x 45.00 mm
graphic design: Kirsten Lubach
printing: Joh. Enschedé Stamps B. V.
offset printing
quantity: 280,000 stamps on sheets of 50 stamps