Christmas - festive sledge
11.10.2023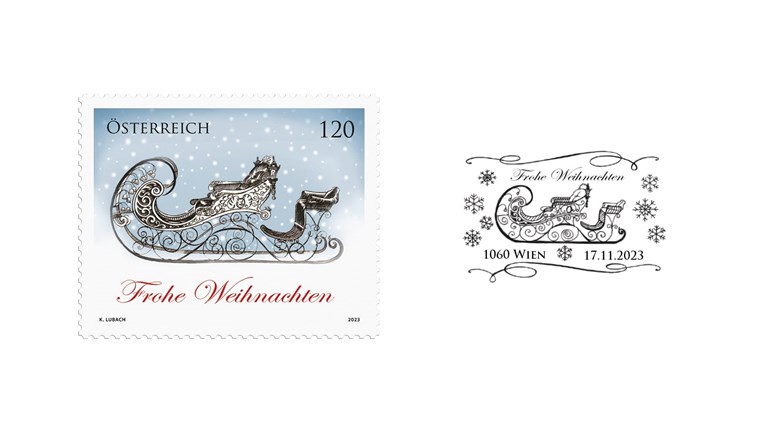 A nostalgic sledge adorns this Christmas stamp, evoking a desire for a sledge ride through a snow-covered winter landscape.
Outings in magnificent sledges pulled by horses were especially popular during the Baroque period, but also well into the 19th century, serving as a delightful diversion for the nobility to showcase their wealth and prestige. Even at the Imperial Court in Vienna, sleigh rides were a favoured pastime, giving the common folk the opportunity to admire the rulers and their splendid vehicles. The sledge laden with gifts, often depicted as Santa's mode of transport today, is somewhat reminiscent of these grand historical sledges – though Santa's sledge isn't pulled by horses across the streets, but by reindeer through the skies. Illuminated reindeer sledges also adorn many a front garden or Christmas market as festive decorations.
Value: EUR 1.20
First day of issue: 17.11.2023
Stamp size: 39.00 x 32.00 mm
Graphic design: Kirsten Lubach
Printing: Joh. Enschedé Stamps B.V.
Offset printing
Quantity: 650,000 stamps on coils of 50 units each