100th anniversary of Lower Austria
23.09.2022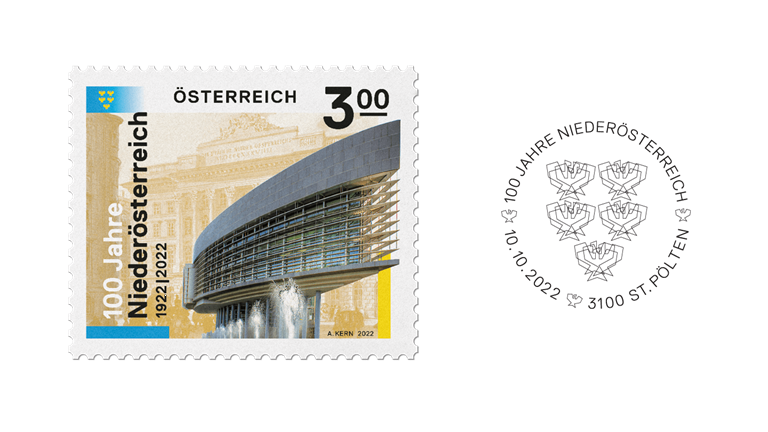 On 1 January 1922, the Separation Act came into force, making Vienna and Lower Austria independent federal provinces.

Vienna, however, remained the capital of Lower Austria for the time being, and it was not until 1986 that Sankt Pölten became the new provincial capital following a referendum. Since 1997, the provincial parliament, provincial government, and provincial administration have been based in the newly built government quarter.

The striking government building Landhaus Sankt Pölten, also known as the "ship", graces the commemorative stamp for the city's 100th anniversary; the painting in the background by Rudolf von Alt shows the Lower Austrian government building in Vienna.
Value: 3.00 Euro
First day of issue: 10.10.2022
Stamp size: 42.00 x 34.80 mm
Graphic design: Anita Kern
Printing: Joh. Enschedé Stamps B.V.
offset printing
Quantity: 160,000 stamps on sheets of 50 stamps