50th anniversary of LICHT INS DUNKEL
23.09.2022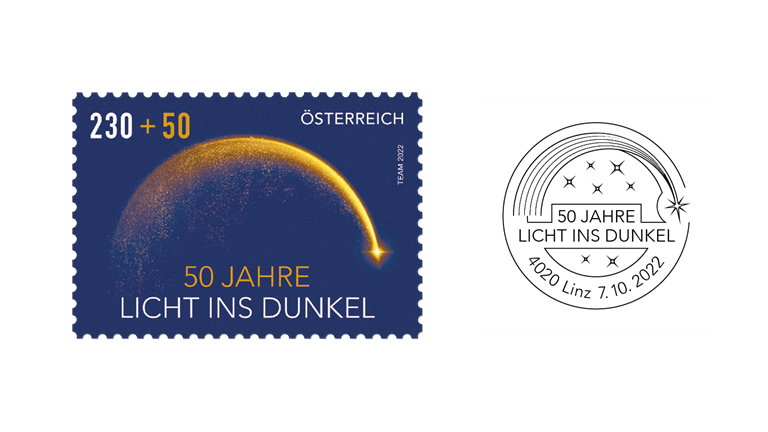 For the 50th time, the LICHT INS DUNKEL donation drive ("Light into Darkness") calls for support for people with disabilities and families with children in need.

The focus of LICHT INS DUNKEL's efforts for inclusion and participation revolve on the people concerned, their abilities, and their right to self-determination. On 24 December 1973, the aid campaign was launched as a song request program on Radio Lower Austria, and five years later it was broadcast for the first time as a live TV show.

Today, LICHT INS DUNKEL is the largest fundraising campaign in Austria; to date, more than 128,000 families in need as well as 10,000 social projects have been supported, and around 360 million euros have already been donated.

The Austrian broadcasting corporation ORF has supported this donation drive from the very beginning. The big TV fundraising gala traditionally takes place on Christmas Eve, with celebrities taking calls from donors on the donation phones.
Value: 2.30 Euro + 0.50 Euro surcharge
First day of issue: 07.10.2022
Stamp size: 42.00 x 29.47 mm
Graphic design: TEAM (B. Hammerschick / A. Just)
Printing: Cartor Security Printing
offset printing
Quantity: 160,000 stamps on sheets of 50 stamps