Japanese martial arts: "Judo" from stamp series "Sports"
25.08.2021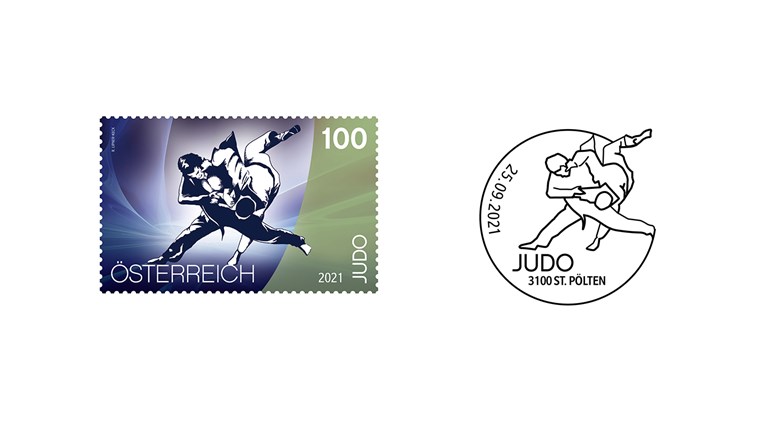 The stamp features an illustration of two judo fighters and demonstrates one of the martial art's many throwing, holding and choking techniques.
The name of this traditional martial art means "the gentle way", which is also reflected in the principle of the sport - "winning by yielding". Historically, judo developed at the end of the 19th century from jiu-jitsu, which in turn is based on the fighting techniques of the samurai in aristocratic Japan. In his martial arts school, the founder of the sport, Kano Jigoro, taught various techniques of Jiu-Jitsu with the principle of "the most effective use of mental and physical energy".
The sport quickly became popular in Japan and at the beginning of the 20th century, judo spread to Europe. Since the early sixties, judo has also been an Olympic discipline. At first, Olympic judo was a male domain, but since 1992 women have also competed in the discipline. This martial art trains the body - especially strength, endurance, speed and agility - as well as the mind.
With a face value of 1.00 EUR, the new "Judo" stamp with a circulation of 165,000 stamps in sheets of 50 will be available from 25 September at all post offices, at post.at/onlineshop and from Österreichische Post AG's Collector Service.
series: sports
value: 1.00 Euro
first day of issue: 25.09.2021
stamp size: 50.00 x 31.80 mm
graphic design: Roman Lipner-Keck
printing: Joh. Enschedé Stamps B. V.
offset printing
quantity: 165,000 stamps on sheets of 50 stamps