Design your own Easter stamps
24.03.2021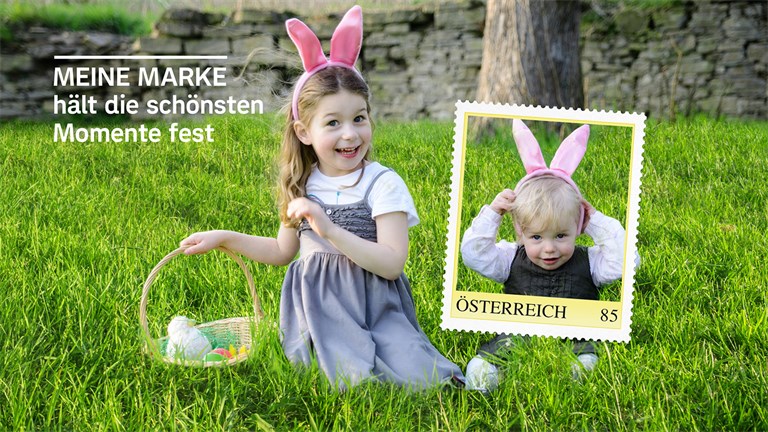 Our product MEINE MARKE PERSONALISED STAMPS allows you to add a very personal touch to your Easter greetings. Surprise your friends and family with a letter or a postcard with a personalised stamp to turn this year's Easter into something very special. Whether you use personal snapshots or other images, this service will let you design your Easter wishes just the way you want them.

In times like these where keeping your distance is a priority, you can stay in touch with friends and family by mail and use stamps with beautiful images from the past. If you take any new pictures during the Easter holidays, you can use these right away for your personalised stamps.

Use the coupon code OSTERN1* to get EUR 10 off MEINE MARKE 48 personalised stamps on post.at/meinemarke.

Just follow these easy stemps:
Go to post.at/meinemarke and select MEINE MARKE 48
Upload the desired image and design your stamp
Go to the shopping cart to enter the code
Order and spread the joy!


Happy redeeming! Your team at MEINE MARKE

* Coupon for our product MEINE MARKE 48, valid until 30 April 2021 for orders of 20 stamps and up. All prices are in euro. Can be redeemed once per person, no cash payouts redemptions. For additional information, please visit post.at/meinemarke