Yearbook, coins and more: wonderful Christmas gifts
13.12.2021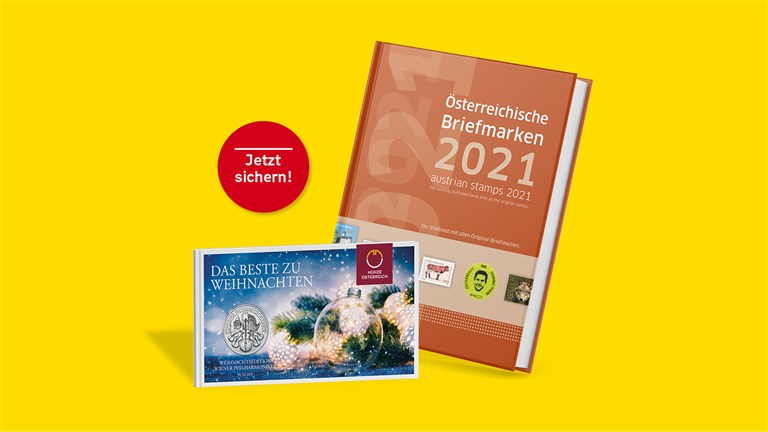 Are you still looking for a unique Christmas gift?
Our yearbook with the all stamps issued in 2021 is something truly special: it is of high quality, beautifully designed, and provides historic background information that everbody, not just philatelists, will find interesting. It is a work of art dedicated to our stamps. At a price of EUR 109, you will get all stamps issued this year at a value of EUR 95.88, including our mini FFP2 mask stamp that attracted international attention as well as the Dominic Thiem stamp made from authentic tennis ball felt.
The Christmas edition of the "Wiener Philharmoniker" coin in silver also makes for a great gift for anyone who appreciates high-quality presents. The coin is framed by a Christmas motif. Add a personal dedication to turn it into a valuable and extraordinary present.
Stamp enthusiasts will love the multilateral Christmas edition: the postal organisations of Liechtenstein, Switzerland, Germany, and Austria have teamed up to present each country's Christmas commemorative stamps, which provides interesting insight into the different designs.
Order now from our online shop: