Your one-stop shop for all things e-commerce!
Are you looking for a reliable partner to build and run your e-commerce activities?
We have bundled our core IT and logistics skills and offer a one-stop-shop for all your needs! We provide professional and customised solutions, from the implementation of online shops to running them, from storage and order filling for your products all the way to delivery to your clients. Our mission is to make you and your clients happy.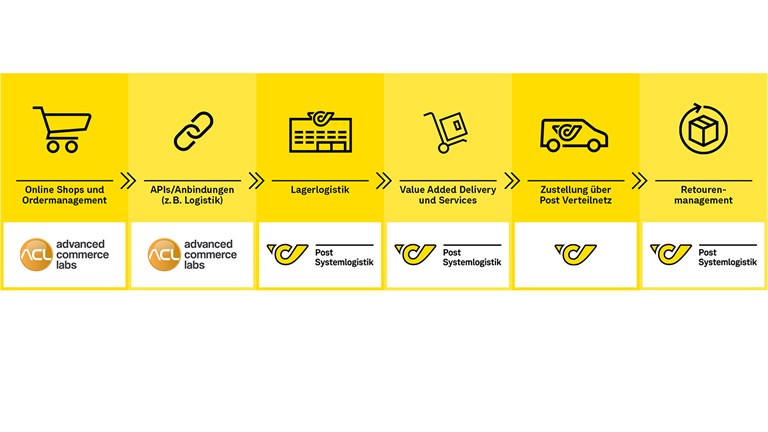 IT services

Online shops:
Front-end development based on leading shop systems (e.g., Shopware) as well as hosting & IT support
PIM (product information management):
Design and implementation of master data systems for managing large product portfolios and complex data models
Order management and process design:
ACL insight used as a centralised unified commerce platform for comprehensive omni channel management, from e-commerce to online services at stores

Full service – one-stop shop
Process design and system integration:
IT consultation, solution design, flexible interface formats, connection to existing systems and third-party systems (e.g., ERP, Shops, Payment, Logistik, CRM, marketplaces, etc.)
Business process outsourcing:
Handling of ongoing operations, customer service (phone, e-mail, chat), debtor management, business analytics and reporting
More information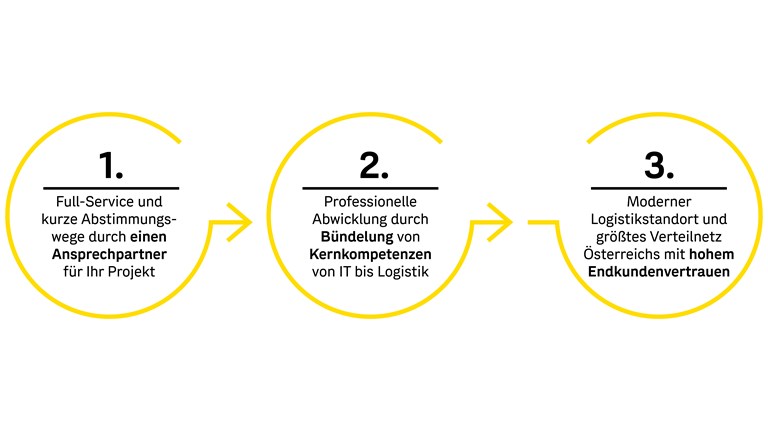 One team - many solutions
Whether you are just getting started in e-commerce or looking for a partner to take care of your e-commerce logistics, we have what it takes.
Time-to-market: from setting up an online shop to handling return management tasks, we offer a one-stop shop so that you can start your online sales channels swiftly and efficiently relying on our standards.
Thanks to our standard interfaces and onboarding experts, starting your e-commerce business is easy even if you do not have your own IT department.


Swift coordination thanks to a contact person for IT and logistics
Flexible connection options (from iDocs to REST transfer, etc.) for existing systems and third-party systems
Experience with a wide range of product lines
Manual to automated warehousing solutions
State-of-the-art logistics solution with many years' experience in e-commerce
Two-person assembly team
Special delivery, e.g., in a specific time window
Repair logistics
Installation and maintenance services
Technical handling in a team of two
Other customised shipping solutions
Advertising material logistics
Personalisation
Display design
Other personalised solutions for marketing logistics
Let's talk about it!
Your success makes us go the extra mile.
Our experts look forward to discussing your specific needs during a free initial consultation. Don't hesitate to get in touch with us!
logistics.solutions@post.at