THE NEW NORMAL - is everything different NOW?
An initiative by Austrian Post
In the past few years, our society faced unprecedented challenges. Due to massive disruptions, all population groups have had to change their habits. Teleworking had a massive impact on mobility. The energy crisis calls for swift action and sustainable changes.
This results in a shift of our values. Last but not least, inflation is making consumers focus on different products than before. All these and probably many more influencing factors have changed advertising behaviour.
The students tackled this problem in the sixth round of "Research meets practice". A total of 8 projects dealt with the research question "How has advertising behaviour changed due to the influencing factors in the New Normal?" and provided exciting insights.
The presentations took place on 1 June as part of an internal expert jury vote at the company headquarters. The projects were presented in 5-minute pitches and evaluated on the basis of various criteria.
We thank all project groups for their great dedication and congratulate the winners of "Research meets practice" 2023:
1st place: University of Applied Sciences Kufstein & Reisebüro Idealtours GmbH with the project: Digital marketing measures and recommendations for action for Idealtours
Have a look at all projects in detail:

Advertising perception of millenials in the "Home and living" industry

- Unito Gruppe, OTTO

PROJECT LEADER:
Astrid Oberzaucher

PROBLEM DEFINITION:

To what extent has the customer journey and the associated advertising perception (channel and content-related) changed among the target group of Millenials (born 81-95) in view of changes in the general conditions (shift in the value set, inflation, teleworking, etc.) with regard to the "Home and living" industry?

OPERATIONALISATION & RESEARCH PLAN:
The analysis was carried out with the help of qualitative and quantitative market research as well as a literature reivew based on various internal information.
Main research question: How has the customer journey changed in relation to the Millenials target group in terms of channels and content, especially in relation to the "Home and living" industry?

Sub-research question 1: Which content leads to an increased willingness to buy among the Millenials target group?
Sub-research question 2: Which values are of interest to the Millenials target group in the "Home and living" industry?
Change in the measurement of advertising impact in Styrian, medium-sized companies using the example of customers and non-customers of Kleine Zeitung GmbH & Co KG
PROJECT LEADER:
Georg Jungwirth

PROBLEM DEFINITION:
How can Kleine Zeitung remain attractive in the modern age and under changing customer needs in the field of advertising?

OPERATIONALISATION & RESEARCH PLAN:
The survey was carried out among Styrian, medium-sized companies no later than 31 May 2023:
Analyse & study the management of advertising services/advertising budgets and the involvement of agencies

Determine the use of digital forms of advertising

Determine the needs and expectations of decision-makers when seeking information on advertising opportunities

Uncover the motivations for buying an advertising product and make visible any obstacles that may arise in the decision-making process

Identify the objective of advertising spending, including the definition of relevant key performance indicators (KPIs).

The mobility behaviour of Gen Y and Z in

collaboration mit Raiffeisen Leasing Österreich

PROJECT LEADER:
Sarah D. Schäfer

PROBLEM DEFINITION:
What is the current and future mobility behaviour of Gen Y and Z in general and specifically regarding the business area of Raiffeisen-Leasing ?

Subquestions:
How important are cars as a means of transport for Gen Y and Z?
Is there a link between mobility behaviour and place of residence?

OPERATIONALISATION & RESEARCH PLAN:
G1: Analysis of the mobility behaviour of Generation Y and Z (facts, figures, studies)

G2: Focus group discussion with Gen Y, Z on the topic of current and future mobility behaviour (also with a focus on Raiffeisen Leasing) incl. preparation of a guideline, organisation, transcription and data evaluation and interpretation.

G3: Theory for questionnaire design and questionnaire development on the topic of mobility behaviour of Gen Y, Z (also with a focus on Raiffeisen Leasing).

G4: Online survey (min. n= 150) among Gen Y, Z on their current and future mobility behaviour as well as questionnaire evaluation with tool of choice, data interpretation (incl. graphics) and related actionable recommendations

G5: Final report from G1-G4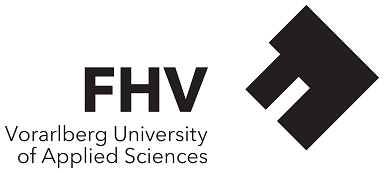 Employer brand of the future - Santander Consumer Bank
PROJECT LEADER:
Thomas Metzler

PROBLEM DEFINITION:
How do employers need to position themselves to attract young talent in times of the "new normal"?
OPERATIONALISATION & RESEARCH PLAN:

Quantitative online survey of the target groups Generation Y and Generation Z to:

Analyse the attributes of employer attractiveness, of the public image of banking as well as of the most important job search channels.

Analyse the existing and design of a new optimal customer journey for the acquisition of generations Y and Z on the labour market.

Define specific actionable recommendations to strengthen the employer brand.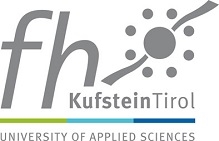 Digital marketing measures and actionable recommendations for the travel agency Idealtours GmbH
PROJECT LEADER:
Uta Fessler-Purkarthofer

PROBLEM DEFINITION:
Which channels are the ideal advertising channels for iDEALTOURS, Tyrol's premium holiday service provider, to increase awareness and generate actual bookings?
OPERATIONALISATION & RESEARCH PLAN:
The analysis was carried out as a quantitative survey:
Literature review for relevant digital marketing areas.

Exploratory data analysis of data provided by Idealtours.

Definition of specific actionable recommendations selected digital marketing topics.

Changing energy issues - the electricity customer of the future
PROJECT LEADER:
Gerald Petz

PROBLEM DEFINITION:
What will the electricity customer of the future look like?
With the onset of the Corona pandemic and the ongoing war in Ukraine, the perception of energy issues by the general public has changed rapidly. The students found out what factors might be important for potential customers in the future.
OPERATIONALISATION & RESEARCH PLAN
Objective:
To study and analyse the behaviour, needs, and preferences of existing, as well as future, electricity customers.

Research questions:
How can electricity providers better target the younger generation?
What aspects are important to consider in order to properly address future electricity customers?
Methods:
a) Secondary research
Research and analysis of existing studies, reports and databases on energy consumption, renewable energy, and the behaviour of electricity customers
Evaluation of research results
b) Primary research
Qualitative interviews:
Focus group – insights into the perceptions, opinions and needs of (potential) electricity customers were gained through a group of 7 students.
Interviews – interviews with people in the defined target group (generations Y & Z).

Quantitative interviews:
Questionnaire - development of a questionnaire that captures demographic information, behavioural patterns, preferences and attitudes of electricity customers.
Input for the development of the questionnaire are the results of the qualitative interviews and secondary research.
Data analysis:
Descriptive statistics: summary and presentation of collected data

Cluster analysis: identification of groups of electricity customers with similar behaviour, needs, and preferences

Regression analysis: investigation of factors influencing the behaviour and attitudes of electricity customers
Findings:
The results of the data analysis serve as a basis for our corporate partner to make decisions and take measures to better address the future electricity customer.

Analysis of customer-relevant corporate strengths for effective communicative positioning: increasing awareness and targeted sales communication for Lamberg e.U.
PROJECT LEADER:
Bettina Gneisz-Al-Ani

PROBLEM DEFINITION:
How can the range of services of Lamberg e.U. be positioned even more clearly given the relatively clearly segmented market and target audience? Which communication mix and channels should e used as a result of this analysis?
OPERATIONALISATION & RESEARCH PLAN:

The analysis was carried out through qualitative market research - via convenience sample - along the two central questions, with a focus on a narrowly defined target group.
The research question was divided into two parts: on the one hand, it was about a clear positioning of the services of Lamberg as a company - which of the existing offers are also the most sustainable in terms of communication? Secondly, the currently used communication channels were analysed and the mix of offline and online was evaluated. The setting is strongly determined by personal consultation and service provision.
To what extent can selected social media highlight the strength(s) of Lamberg at a glance (image vs. text) for clients and encourage them to contact the company?

Development of a marketing concept for Österreichische Beamten Versicherung (ÖBV), mutual insurance company; target audience: Gen Z
PROJECT LEADER:
Birgit Schaller-Manauschek, Academic Expert & Lecturer

PROBLEM DEFINITION:
Insurances are complex products - especially so-called personal insurances (in the case of ÖBV: life, death, pension and accident insurances). Especially young target groups are often very difficult for these companies to reach, as they consume and judge media and advertising completely differently than the generations before them. This calls for finding new ways of addressing them.

OPERATIONALISATION & RESEARCH PLAN:

How have the relevance of personal insurance (life/accident insurance) and the accessibility for the target group of 20-30 year olds evolved in the "new normal"?
Which specific advertising channels (digital and/or physical) are relevant for generating leads for personal insurance given the influencing factors of the "new normal" and why?
Development of a specific advertising concept with a budget of € 100,000 for one year.

Have we piqued your interest and would you like to learn more about the "NEW NORMAL"? In that case, don't hesitate to use our contact form to get in touch with us.
Click here to go to the contact form
We would also like to thank all participating business partners for their support: