Historic ground sport: "Wrestling" gets its own commemorative stamp
25.08.2021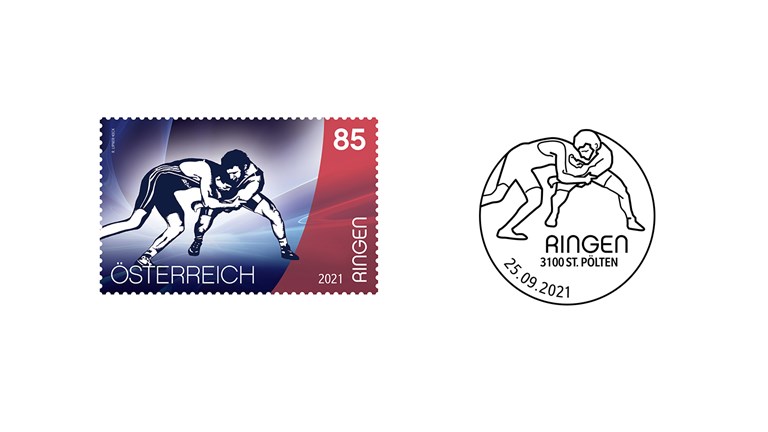 The stamp shows two adult wrestlers in clothing typical of the sport against a blue and red background.
Wrestling was already a discipline in the ancient Olympics, so it's no surprise that the sport has been in the modern Olympics from the beginning. However, female wrestlers have been competing for the Olympics only since 2004. The first world championships in wrestling took place in 1950.
There are two different styles of the sport: the freestyle and the Greco-Roman style. The main difference is that in freestyle the entire body is used as an attacking surface, while in Greco-Roman style only the upper body is used. Techniques allowed in wrestling are throws, slings and levers. However, kicks, punches and chokes are prohibited. The highest priority is always fairness, which is why there are also many children who are enthusiastic about the sport.
The "Wrestling" stamp from the "Sports" series has a face value of 0.85 EUR and will be issued on September 25 with a circulation of 190,000 stamps in sheets of 50 and will then be available at all post offices, at post.at/onlineshop and from Österreichische Post AG's Collector Service.
series: sports
value: 0.85 Euro
first day of issue: 25.09.2021
stamp size: 50.00 x 31.80 mm
graphic design: Roman Lipner-Keck
printing: Joh. Enschedé Stamps B. V.
offset printing
quantity: 190,000 stamps on sheets of 50 stamps